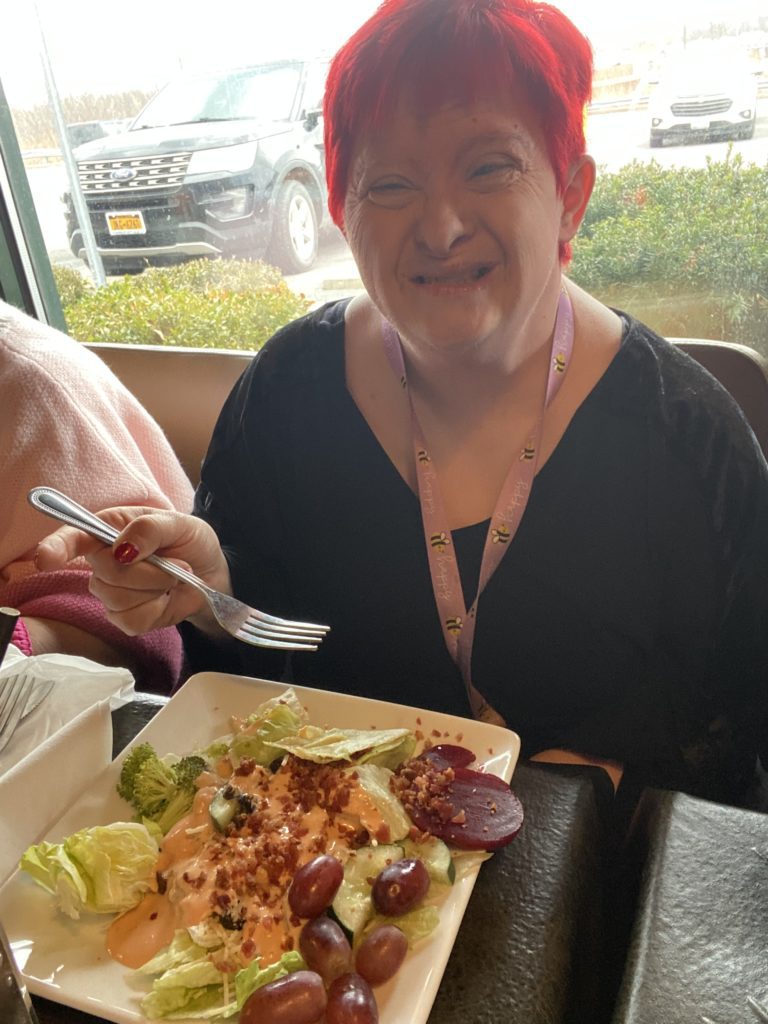 Aging with Dignity
The Arc of Oswego County recognizes the rights of every person to a dignified retirement filled with age-appropriate activities and interactions with peers.
Our Senior Day Habilitation program is designed for folks who have aged out of work-based programs like those at our sister agency, Oswego Industries, and are ready for the next phase of their lives.
Evaluation
We consider each applicant to our Seniors Day Hab program on an individual basis. We will talk with you
and your team about your abilities and diagnosis, not just your birthday. While most people in the program are over 55, we have experience supporting people who are in their 40s.
Preserving Skills
Rather than focus on building new skills, our program helps you maintain the skills you already have. We
work on building a routine with each person, and develop goals that encourage you to maintain your skill
levels as independently as possible.
Skills we work on may include:
• Maintaining the ability to navigate the program area independently as you age
• Staying involved with the community
• Remembering public safety guidelines
• Continuing to keep an active social life
Community Outings
There are daily opportunities for community involvement through our Seniors Day Habilitation
Program. We also ensure each person we support is offered the chance to go on an outing of their choice
at least twice a month.
Popular outing choices include:
• Shopping trips
• Getting a cup of coffee
• Ceramics class
• Bowling
We also offer many other outing options, depending on the weather and what the people we support are
interested in.
Learn More
If you're interested in enrolling or learning more about our Senior Day Habilitation Program, talk with your care manager and begin the conversation today.