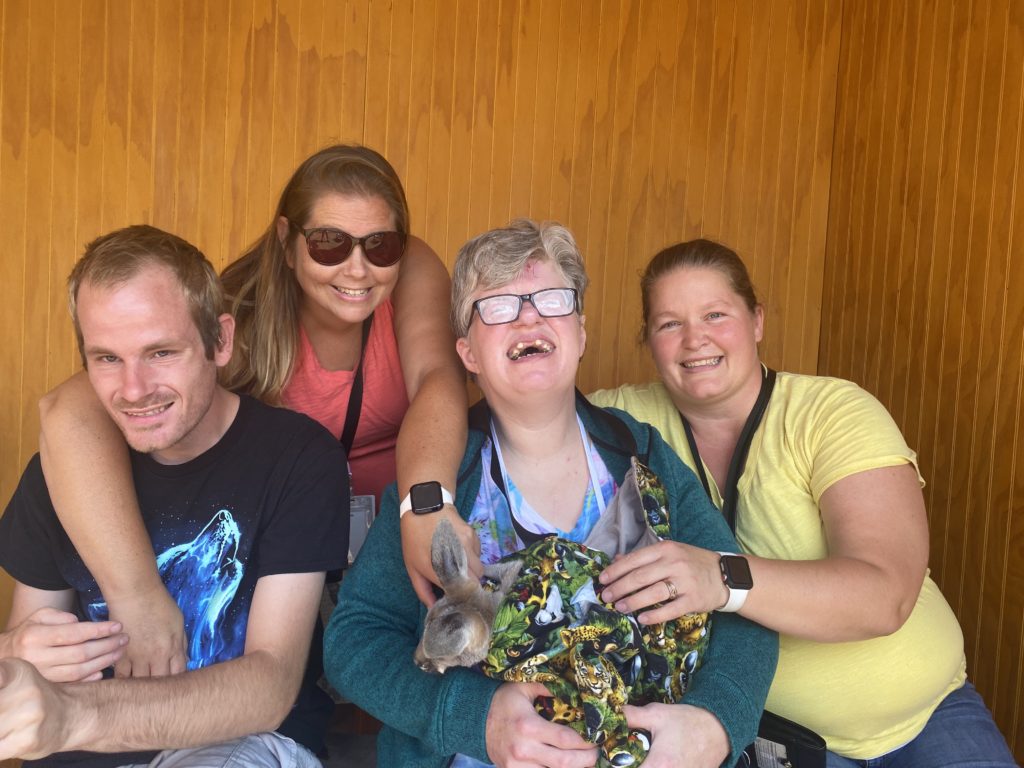 The Arc of Oswego County believes that everyone can achieve independence, fulfillment, and community integration.
Community Habilitation focuses on your abilities with programming that provides essential social experiences. We also help you develop vital skills for daily living, building healthy relationships, and making informed decisions.
About the Program
The community serves as an invaluable support system as well as a classroom during Community Habilitation (also known as Comm Hab). Comm Hab encourages you to interact with the community in new and positive ways. We coordinate meaningful activities designed to build social engagement and help each person we support to become as independent, and involved, with the community as possible.
Skills & Goals
We will talk with you to develop a service plan based on your goals to teach the skills
you need for daily living.
Skills may include:
• Forming and sustaining friendships
• Understanding community safety
• Budgeting Money
• Building and enhancing independence
• Developing hobbies and interests
Direct Support Professionals work on the skills in your service plan through fun activities like bowling,
volunteering, shopping, and other activities that you and your Community Habilitation Direct
Support professionals agree upon what will help you reach your goals.
Get Involved
If you are Medicaid and OPWDD eligible, you are eligible for Community Habilitation
through The Arc of Oswego County.
For more information about enrollment, talk to your Care Manager or give us a call at (315) 598-3108.